We are proud to announce these 3 artists for Maplewoodstock 2014.
Puss N Boots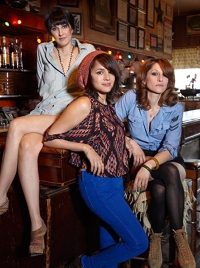 Puss N Boots (Sasha Dobson, Norah Jones, and Catherine Popper) are at their core, three women who share a love for music. Whether it's Country, Americana or just plain old hard drivin' Rockabilly, through their mutual favorite covers or original tunes, this all girl power trio delivers by singing their tails off and making people laugh like crazy. Puss N Boots will bring Maplewoodstock 2014 to a close with a Sunday night set starting at 8 pm.
Robert Randolph and The Family Band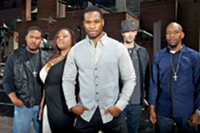 Robert Randolph and The Family Band first gained attention with the release of the album Live at the Wetlands in 2002.  The band followed with 3 studio recordings of the next 8 years which, together with tireless touring and unforgettable performances at such festivals as Bonnaroo, Austin City Limits, and the New Orleans Jazz and Heritage Festival, won them an expanding and passionate fan base.  Randolph's unprecedented prowess on his instrument garnered him a spot on Rolling Stone's "100 Greatest Guitarist of All Time" list. Robert Randolph and the Family Band will headline Day 1 of Maplewoodstock 2014, as they leave everybody dancing on Saturday night.
Raul Midon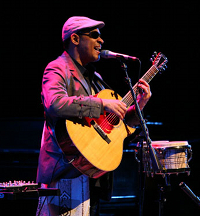 Featured artist Raul Midon is a singer-songwriter and guitarist who has earned renown as one of music's most distinctive and searching voices. He is "a one-man band who turns a guitar into an orchestra and his voice into a chorus," according to The New York Times. Midón has collaborated with such heroes as Herbie Hancock and Stevie Wonder, along with contributing to recordings by Jason Mraz, Queen Latifah and Snoop Dogg. Midon will be featured just prior to Puss N Boots set on Sunday evening.
>>
Read more about our headline and featured acts