Shamekia Copeland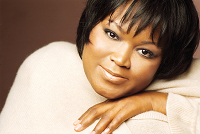 At a young age, Shemekia Copeland is already a force to be reckoned with in the blues. She's opened for the Rolling Stones, headlined at the Chicago Blues Festival and numerous festivals around the world, scored critics choice awards on both sides of the Atlantic (The New York Times and The Times of London) and shared the stage with such luminaries as Buddy Guy, B.B. King, Taj Mahal and John Mayer. Heir to the rich tradition of soul-drenched divas like Ruth Brown, Etta James and Koko Taylor, Copeland's shot at the eventual title of Queen of the Blues is pretty clear. By some standards, she may already be there.
Shamekia and her band will bring Maplewoodstock 2012 to a close with a 7:45 pm Sunday night set.
» Read more about Shemikai at
http://www.shemekiacopeland.com
Ollabelle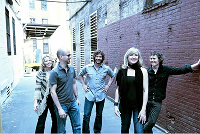 The origins of Ollabelle are familiar to anyone who has heard the band. The group started as a Sunday night jam session at an East Village club updating gospel material with a semi-consistent group of regulars.
The group is composed of five singing multi-instrumentalists, who's individual talents and musical tastes fuse together to provide a unique musical experience influenced by various genred such as gospel, traditional/folk, blues, bluegrass, rock, soul, and even jazz.
Ollabelle will help bring Maplewoodstock to a crescendo with a 6:15 pm Sunday night set right before final act and co-headliner Shameikia Copeland.
» Read more about Ollabella at
http://www.ollabelle.net
Chris Berry and Panjea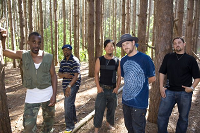 "Chris Berry picked up where Paul Simon left off," says Michael Kang, violinist and mandolin-player for The String Cheese Incident. "Chris' music glides across all racial and ethnic lines making everyone feel at home within the music. The conscious lyrics are a road map for humanity and Chris is one of the few people able to carry this message to a wide audience."
Berry's story "sounds like it was written by a Hollywood script writer" (Steve Leggett,
All Music Guide
). Maybe that is because it is hard to believe that a California White boy moved to Africa, became a spirit caller, and went on to sell over a million records in Southern Africa, where he still sells out stadiums. Now he is positioned to do the same in America.
Chris Berry and Panjea will bring day one of Maplewoodstock 2012 to a close with a 9:00 pm Saturday night set.
» Read more about Chris and his band at
http://www.myspace.com/chrisberryandpanjea/
James Maddock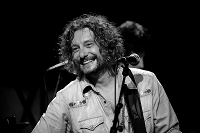 British born James Maddock was first recognized in the U.S as leader of the band Wood. Their debut album,
Songs From Stamford Hill
, produced a Top 5 Triple A hit ("Stay You") and remains a fan favorite 10 years later. In 2009 Maddock released the exquisite collection of songs,
Sunrise On Avenue C
, for which he won the 2010-11 NY Music Award for Best Americana Album. Maddock followed
Sunrise
in 2011 with
Wake Up and Dream
. NYC's WFUV 2011 Listener's Poll named
Wake Up and Dream
(#13) as one of the top albums of 2011. The Mike Scott (Waterboys) co-written single "Beautiful Now" was named the #9 Song of the Year in the same poll. Maddock has become a mainstay on non-comm and satellite radio and continues to tour extensively in the U.S and Europe. His new single, "My Old Neighborhood" is available on iTunes.
James Maddock will help bring Maplewoodstock to a crescendo with a 7:15 pm Saturday night set right before co-headliner Chris Berry and Panjea.
» Read more about James Maddock at
http://www.jamesmaddock.net
---
The band application process for 2012 is now CLOSED
! We thank you for your interest.
As always, we will be trying to curate the best lineup of free music
of and for
the community.
There are 3-4 slots reserved for regional or national acts. The other 18-19 slots are for a calibrated mix of new sounds and old faves, with an emphasis on acts from our local/community.